Engelhorn Modehaus Mannheim
We have not only equipped the fashion store in Mannheim's city center musically from top to bottom. More than 20 special Digital Signage Displays on seven floors play appealing content for the shopping-enthusiastic customers.We are especially happy about the special projects we were allowed to implement in the fashion store. In addition to an asymmetrical video wall in the jeans department, there are also two interactive mirrors. In the staff area, employees are happy about touchable displays with current and important information.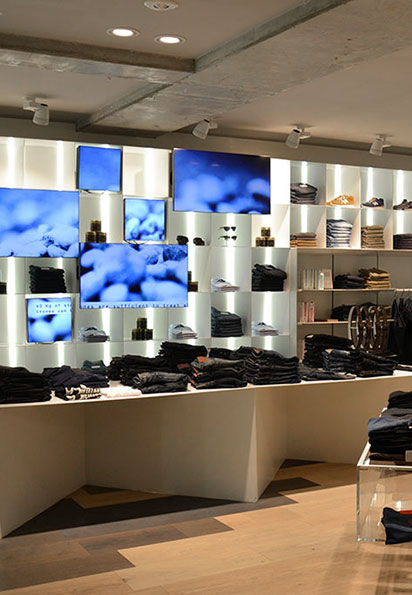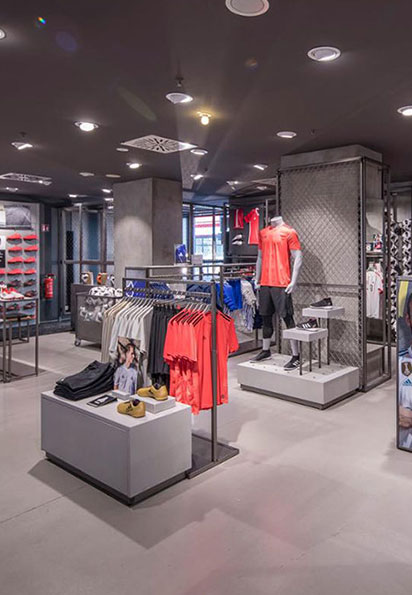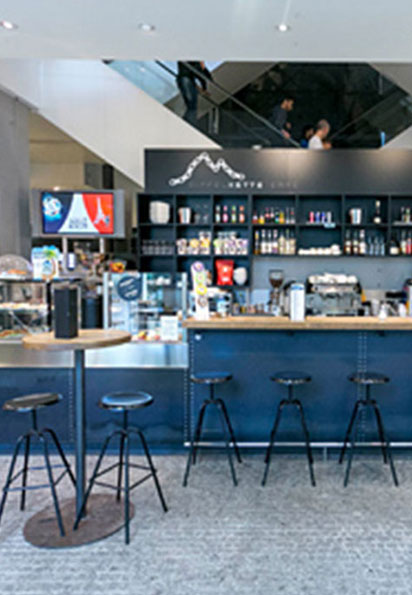 Engelhorn Sporthaus Mannheim
We also equipped the Engelhorn brand sports store with more than 20 screens, on which not only advertising films of the brands play, but also special information about regional events and special promotions.
This house is unique for Moodmusic, as we created the possibility to play individual displays with TV content in a special installation. Customers were particularly enthusiastic during the soccer World Cup, when they quickly secured a jersey of the national team.
Engelhorn Active Town Viernheim
Sports enthusiasts, hikers and outdoor lovers will find everything their hearts desire at Active Town. We capture this very special feeling of summer, fresh air and energy with specially designed background music.